This series continues where the Beginner Series leaves off and adds to your knowledge and comfort with poses and vinyasa. New beginners are welcome to attend as the beginner poses and techniques will be reviewed in the first lesson.
Mondays at 5:30pm,  March 18th – April 22nd, 2019
$60 for the series.
---
---
SoL Sunday Celebration
Sunday, April 14th at 10:30am
Reverend Lisa, founder of Spirit of Love (SoL) Interfaith Community, leads this monthly interfaith celebration of Spirit. A gathering with prayers, meditation and a message, all with the intention of opening up more to the Love within, so that we may share that with the world.
Come as you are. Leave uplifted.
Donations are accepted.
---
---
Wellness Wednesdays are $25 for 1, 4 for $80
Preregistration is required.
Wed      3/6/2019        5:30 pm – 8:30 pm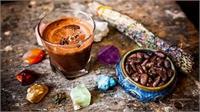 A Spring Cleaning for the Spirit.
The New Moon is a time to intend, to begin and plant the seeds of joy. We will combine this energy with the plant medicine of cacao, which is heart opening and joyful, and also the balancing power of the sound of crystal alchemy bowls.
Come remember your natural blissful state, your intentions for your life and leave with conscious awareness and joy as your companions.
Notes:
~Contraindications for drinking ceremonial cacao:
Some prescription anti-depressants: Those that use MAO inhibitors to treat depression are contraindicated with chocolate. Check your meds to see if this is the case. (These tend to be less common nowadays.)
Serious heart conditions: cacao increases heart rate and is a vasodilator, so not recommended if you have a serious heart condition.
~We recommend not eating 2-3 hours before ceremony so that your stomach is empty for ceremony.
~No one under 18, please.
~Come well-hydrated.
Bring:
Water
Journal
Yoga mat if you have one
Wed     3/13/2019      5:30 pm – 8:00 pm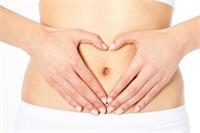 Physical Therapist Karen Judeich is back to teach us the difference between upper and lower abdominals and which ones control and stabilize the core.
We will discuss diastasis recti (abdominal separation) and other reasons why the lower belly can be weak or protruding. Learn why a strong core is important to prevent low back pain, improve sport performance, or help you recover from pregnancy or abdominal surgery.
Dress comfortably and bring a yoga mat if you have one to practice a few stabilization exercises that can flatten and tone the pooch!
Wed      3/20/2019      5:30 pm – 8:30 pm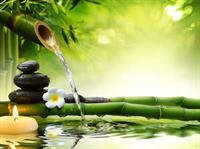 Welcome spring by joining Cindi to learn practical ways to apply the ancient Chinese art of feng shui to create positive, balanced energy within yourself, your life, and your living space.
In the first part of the workshop, you'll practice inner feng shui exercises and visualizations to keep your own energy clear and positive, learn to declutter on physical, mental, and emotional levels, and get focused on what you most want to change or create
in your life.
After a break for snacks and tea, you'll apply the feng shui map to your own home to locate the nine energy centers: health, relationships, career, wisdom, wealth, family, creativity, reputation, and helpful people.
You'll then learn to combine your specific intentions and desires with feng shui enhancements to elevate the energy and success in each of these life areas.
Wed.        
3/27/2019        
5:30 pm – 8:30 pm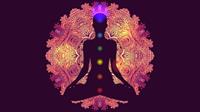 "Each of the seven chakras are governed by spiritual laws, principles of consciousness that we can use to cultivate greater harmony, happiness, and wellbeing in our lives and in the world." ~Deepak Chopra
Join our guide, Alena Gourley, to delve into information about the chakra system that runs through our bodies and how this can affect our physical and emotional well being. Alena is a healer specializing in past life regression and hypnotic healing. She loves to teach and share knowledge gained from Spirit and her learnings on her own mystical journey.
You will learn how to balance your chakras and remove any blockages and learn about the importance of this work. We will explore the corresponding Angels and crystals to support each chakra center. We will review Kundalini for greater understanding of how to use this energy to live your best life.
Alena will also lead a guided meditation to do a reading of your chakras to address any physical or emotional changes that you may need to implement to continue your healing journey. Your guides, Angels and/or ancestors may step through to provide more clarity for your journey forward.
---
---

with Margo Pfingstler
Saturday
March 30, 2019
From: 10:00 am – 3:00 pm
A day of exploring and learning with Margo Pfingstler, PT, Myofascial Release Specialist, and Intuitive Healer.
Margo will lead a Therapeutic Fascial-Release Postures Class  from 10-11:30 to get you in your Sparkle Body.
Catered lunch at SoL Space from  11:30 -12:30.
Q&A session and then teaching home postures from 12:30-3, so that you know how to continue to live in ease and flow and shine on!
Margo will be available for private sessions – Friday evening, Saturday afternoon and Sunday.
$150 – includes group sessions, catered lunch, love and fun. Private sessions are extra.
---