Learn the fundamentals of yoga postures, breathing techniques and philosophy. Each lesson will build on the one before. This series will prepare you for all of the other yoga classes at SoL Space and offer you tools for peaceful living.
Mondays at 9:30am or 5:30pm, Jan. 14th – Feb.18th
---
---
Friday, February 8th
5:30-7pm
A vinyasa flow yoga class that will heat you up from the inside and the outside. We'll crank up the tunes and heat up the room. Let's sweat out our limitations and expectations, open to new possibilities.
Experience with sun salutations is recommended. The practice will be challenging, and you'll get a nice long savasana.
Bring water, a towel and your own yoga mat.
---
---
SoL Sunday Celebration
Sunday, February 10th at 10:30am
Reverend Lisa, founder of Spirit of Love (SoL) Interfaith Community, leads this monthly interfaith celebration of Spirit. A gathering with prayers, meditation and a message, all with the intention of opening up more to the Love within, so that we may share that with the world.
Come as you are. Leave uplifted.
Donations are accepted.
---
---
Maiden Mother Midwife Birth Circle
Being pregnant or already having a child is NOT a requirement. If you are interested and want to soak it all in… COME!
Reserve your ticket to attend!
What: Birth circle for future, current + past mothers
Where: SoL Wellness & Gathering Space
Time: 2-4PM
Cost: $10
Please bring a yoga mat and dress for a simple yoga flow.
Discussion topic TBA
---
---
Wed 
 2/20/2019, 
5:30 pm – 8:00 pm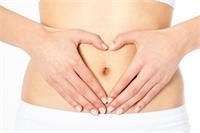 Physical Therapist Karen Judeich is back to teach us the difference between upper and lower abdominals and which ones control and stabilize the core.
We will discuss diastasis recti (abdominal separation) and other reasons why the lower belly can be weak or protruding. Learn why a strong core is important to prevent low back pain, improve sport performance, or help you recover from pregnancy or abdominal surgery.
Dress comfortably and bring a yoga mat if you have one to practice a few stabilization exercises that can flatten and tone the pooch!
---
---
Wed  
2/27/2019,  
5:30 pm – 8:00 pm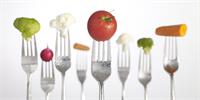 Join us for this enlightening evening on what science tells us now about weight management that you can apply to your own journey. Dr. Kavita Goyal, MD is our guest speaker. She is Board Certified in Internal Medicine and an American Board of Obesity Medicine Diplomat. Dr. Goyal is passionate and knowledgable when it comes to achieving and maintaining a healthy weight.
You'll learn the neurophysiology behind weight management, ways to combat emotional eating, how highly palatable foods may be driving you to overeat, and how you can break the cycle creating cravings and eating beyond your energy needs. Plus any of your questions answered.